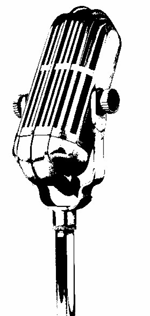 About the Show
Comedy College is first and foremost a comedy show. It's about the comedy. It's about the unedited presentation of complete works: full episodes of old radio shows, entire live stage performances, and uninterrupted improvisational sketches and scripted routines.
Some of our much-loved, most prolific performers will even be featured in several Comedy College episodes. There's just a lot of classic material out there, and a lot of new material too. Bob Newhart, who has been performing for over 30 years, has recently released a new album of some of his classic stand-up routines. Jonathan Winters - a comic superstar - has just released a new collaboration with one of his old Laugh-In pals.
Comedy College is about discovery - the albums, routines, and people you've never heard before. Who is Moms Mabley? Did Mohammed Ali really take a swing at comedy? Did Chet Atkins really produce comedy albums? Did Brother Theodore really appear on Late Night with David Letterman? Did Steve Martin really write for the Smothers Brothers? Listen to find out.
Comedy College brings together people who love to laugh. Along the way, hosts provide context, a little background information, and some professional insights into the business of making people laugh. From the genius of improvisational comedy to the scrutiny of scripted material, and from the essential timing of punch lines to the lyrical verse of comedic song, Comedy College stitches it all together with laughter.